We've rebooted our Facebook Group. If groups are your thing, join up and let's make it as amazing and friendly as our forums!
Click here for HSfB's Facebook Group
Moderator: Moderators
---
Official HSfB Legend

Posts: 46229
Joined: Thu Mar 18, 2004 10:52 am
Twitter: https://twitter.com/AlexisHSfB
Location: West Lothian
Has thanked: 666 times
Been thanked: 76 times
Contact:
Excellent! I remember the bus one.

"A candle loses none of its light by lighting another candle."
Get Listed for Free on our New Business Directory
---
Grand Shidoshi

Posts: 3059
Joined: Wed Dec 27, 2006 8:59 am
Occupation: Ex London Fire Brigade. Now 'retired' and providing bespoke fire safety solutions to a large worldwide portfolio of premises by an employer with long pockets and short arms!
Location: Job based in Central London
Has thanked: 55 times
Been thanked: 103 times
Looking at the cyclist flying through the air, it seems nothing much as changed. Those cyclists still don't look where they are going and often get too close to my car door when I am trying to get out!!!!
---
Anorak Extraordinaire

Posts: 8755
Joined: Tue Jan 13, 2009 2:50 am
Twitter: @bernicarey
Industry Sector: Consultancy/Training
Occupation: Safety, Health, Environment and Fire Consultant.
Location: The heart of the East Midlands...
Has thanked: 59 times
Been thanked: 176 times
Contact:
It's actually quite enlightening to read some of the comments and see what a bashing H&S is getting. Too many people jumping on the Red-Tab, H&S Monster rhetoric band-waggon that Cameron is driving.
www.belvoirsafety.co.uk
Tomorrow - your reward for being safe today...
---
Snr Member

Posts: 338
Joined: Mon Jun 28, 2010 2:27 pm
Twitter: @GCHSTraining
Industry Sector: Training
Occupation: Safety Advisor and Vocational Assessor
Location: Colchester
I particularly like this one: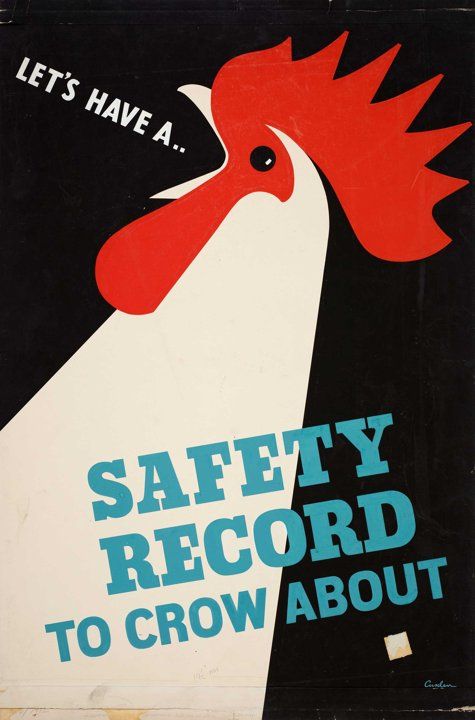 ---
Jnr Member

Posts: 169
Joined: Wed Jul 24, 2013 12:41 pm
Industry Sector: Offshore Renewable Energy
Location: Surrey and the South East
Antone else think the learn to swim one looks a little like Pob?
---
Suitable and Sufficient since 1983

Posts: 8342
Joined: Mon Dec 08, 2008 3:08 pm
Industry Sector: Engineering/Manufacturing/ Construction
Occupation: H&S Coordinator
Location: Lincolnshire / South Yorkshire
Has thanked: 34 times
Been thanked: 17 times
MrsMuppet wrote:Antone else think the learn to swim one looks a little like Pob?
Yes most definitely!
So when the whole world is safe..............what are we going to do then?
---